Windows Installation
Learn how to install Robomotion on Windows.
Download the latest version of the Robomotion Application for Windows from downloads.

After the download is completed, run RobomotionSetup.exe.
Follow the installation steps:
Select if you like to add a shortcut to your desktop. Then click Next.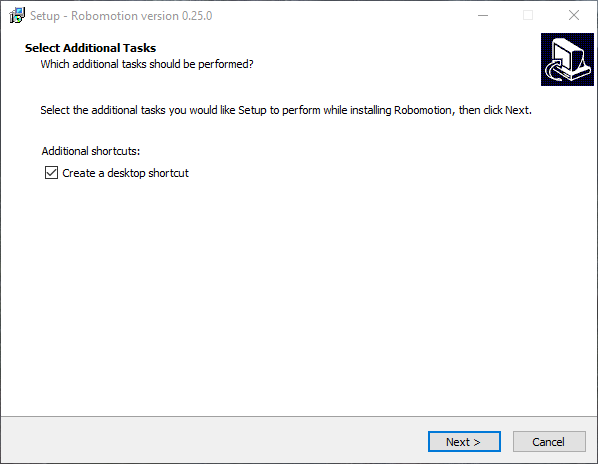 Click the Install button to start the installation.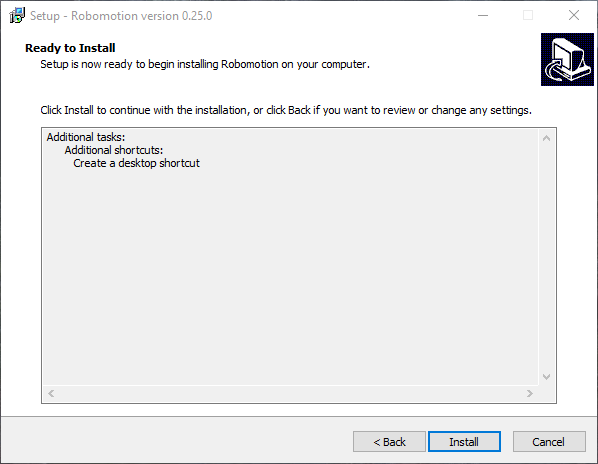 The setup wizard will automatically install the required files to your computer.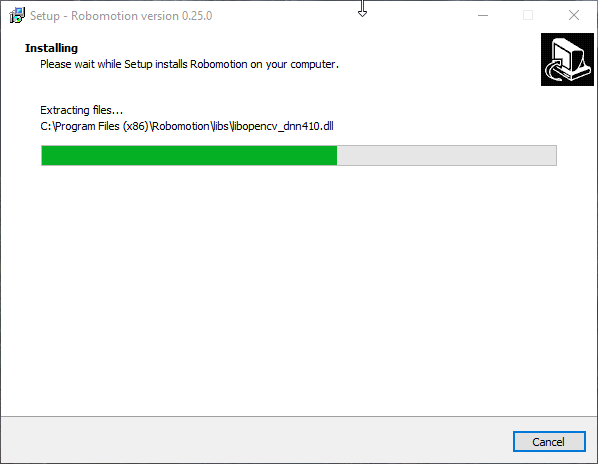 After the installation is completed, Check the Launch Robomotion option and click Finish.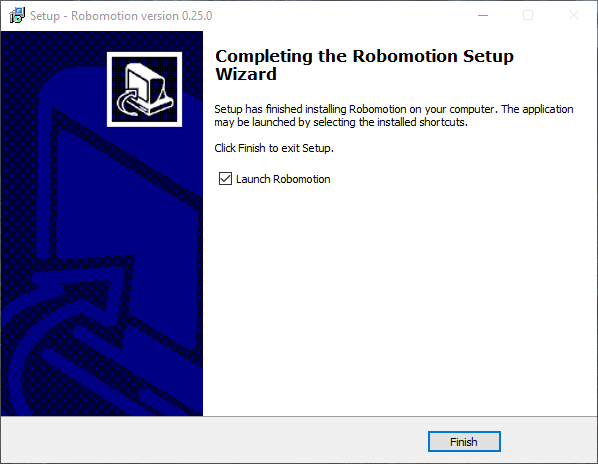 Find the tray icon.
Afterward, Robomotion icon will be available in your system tray.
🎉 That's it! You have installed Robomotion on Windows. 🎉
And if you haven't selected the Launch Robomotion option in the installer's last screen, you can go to your Start Menu and find the Robomotion App, after you click the app, look for the system tray icon.
To connect your Robot to your workspace, you can follow this guide.