Overview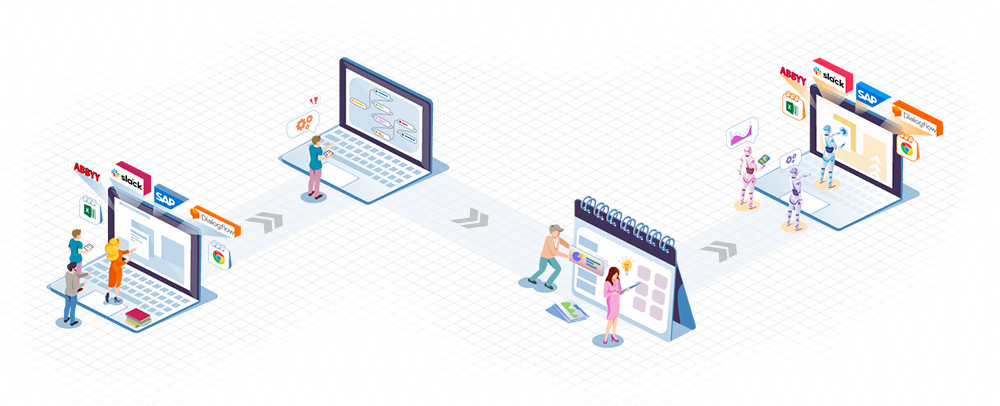 Robomotion is a cloud-native and low-code Robotic Process Automation (RPA) platform. RPA helps you to automate your manual and repetitive tasks with programmable software robots. These robots run your automations either on your machine or on the cloud.
No-Code tools provide you automations with fixed inputs and outputs but with Low-Code automation products like Robomotion RPA you can create these automations. It is much more flexible for your needs.
Like any Low-Code product, Robomotion has some learning curve and requires a very basic knowledge of its scripting language: Javascript. With its easy-to-use drag-and-drop Flow Designer editor and with some scripting you can create any automation.
To help you start with Robomotion we have created tutorials and prebuild templates that you can explore.
Here are some of the things you can do with Robomotion:
⚡ Extract data from PDF invoices sent via email and enter the data into an online ERP system.
⚡ Scrape data from websites, process data, and enter this data into a database.
⚡ Upload an NFT Collection to OpenSea with the descriptions read from an Excel file.
⚡ Automate any website and turn this automation into an API.
The possibilities are endless... 🚀
We also have a great community to help you on our Discord Server.