Flow Designer
Robomotion Flow Designer is a web-based development environment for your flows. You can automate any repeated and rule-based task that can be described step-by-step with Robomotion.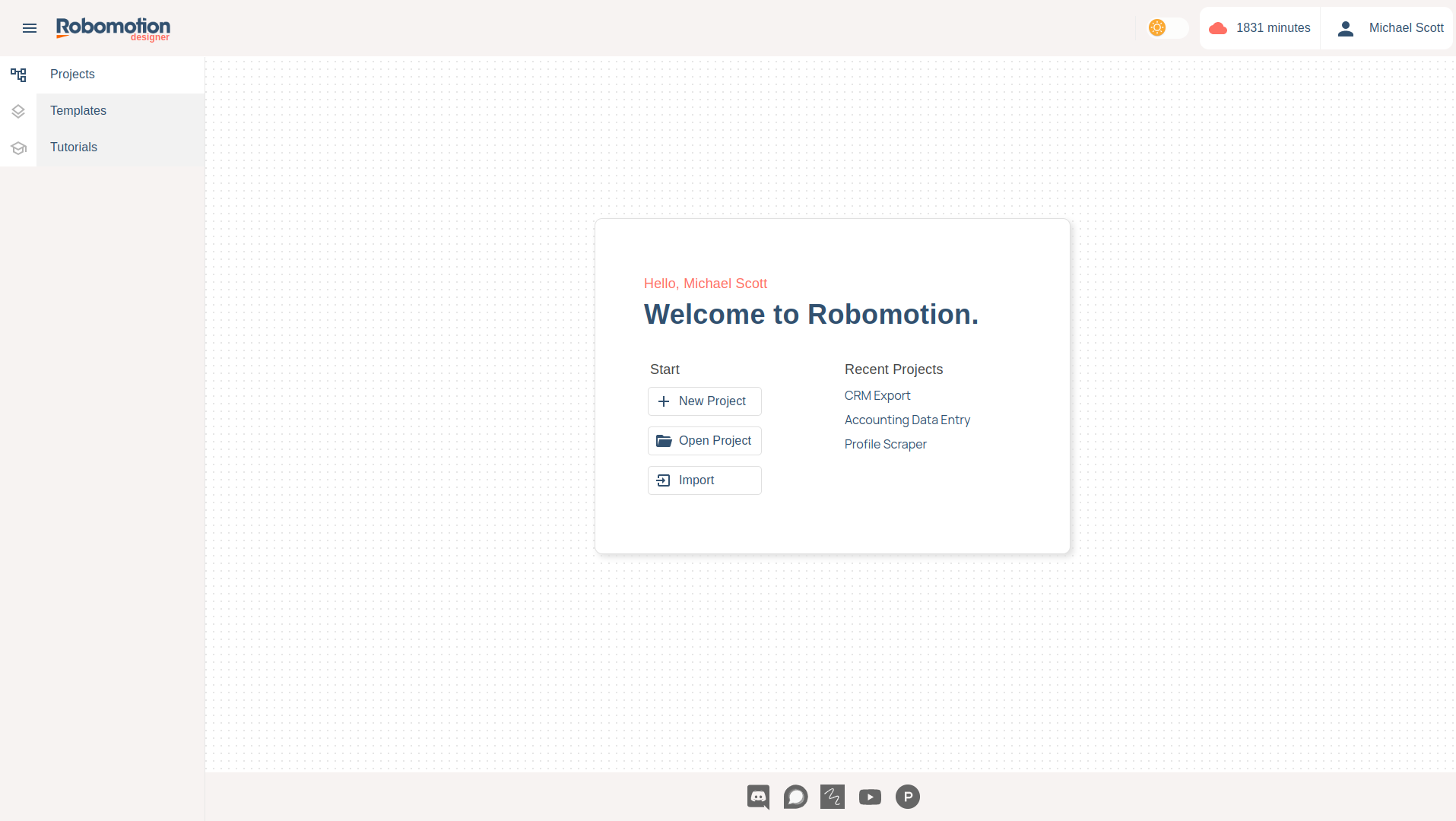 A flow is an automation project. Once you develop your flow in Flow Designer, you can run this flow on your software robots or schedule it to run on a recurring interval.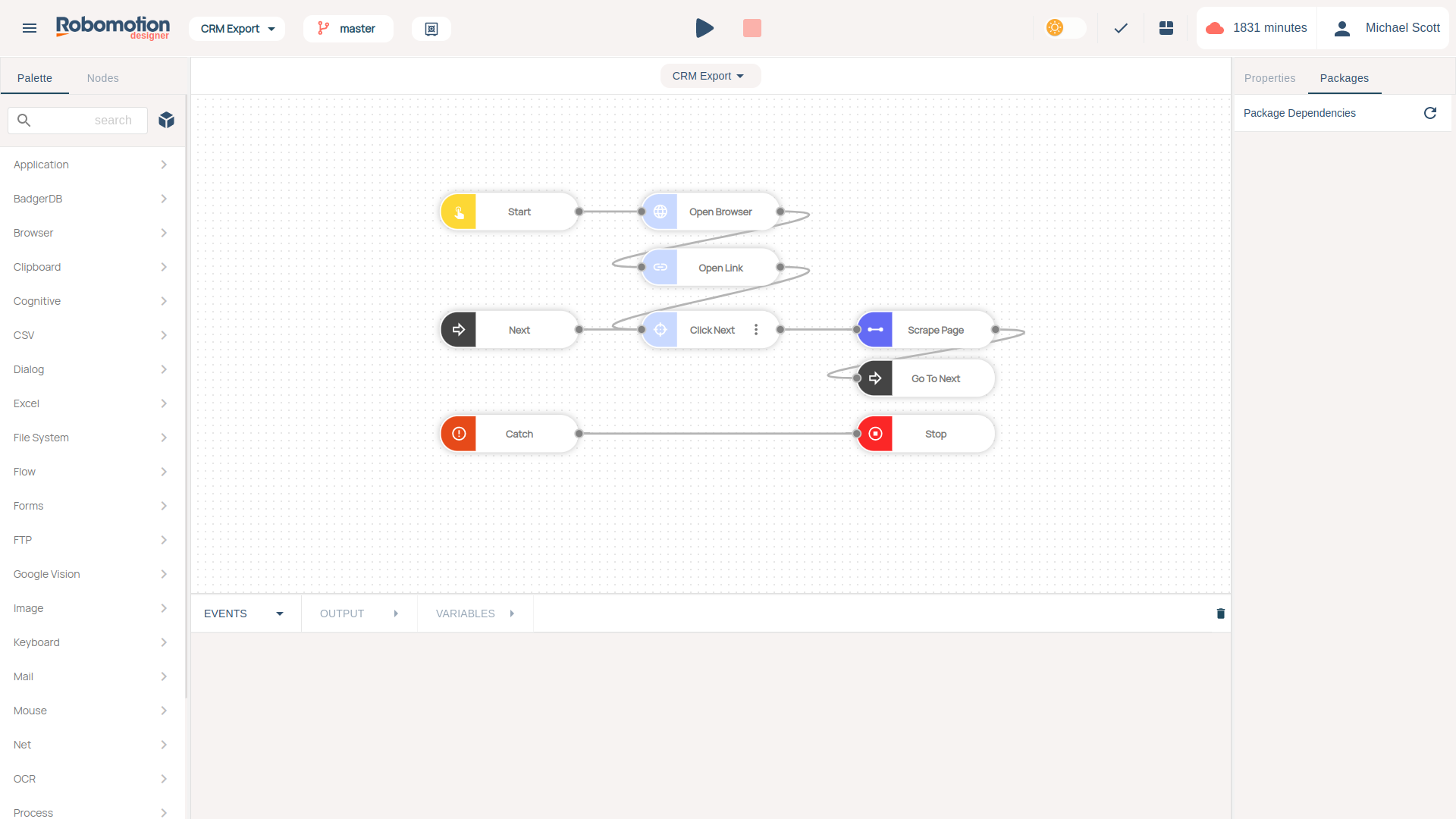 Software robots mimic the way humans interact with applications through user interfaces by simulating keyboard and mouse clicks or with more advanced techniques like directly controlling a web page component with XPaths.