Connect Robot
If you have not installed the Robomotion Application yet, please follow the install robot guidelines for your operating system before continuing.
Start Robomotion by double-clicking the application icon from your operating system's launch menu.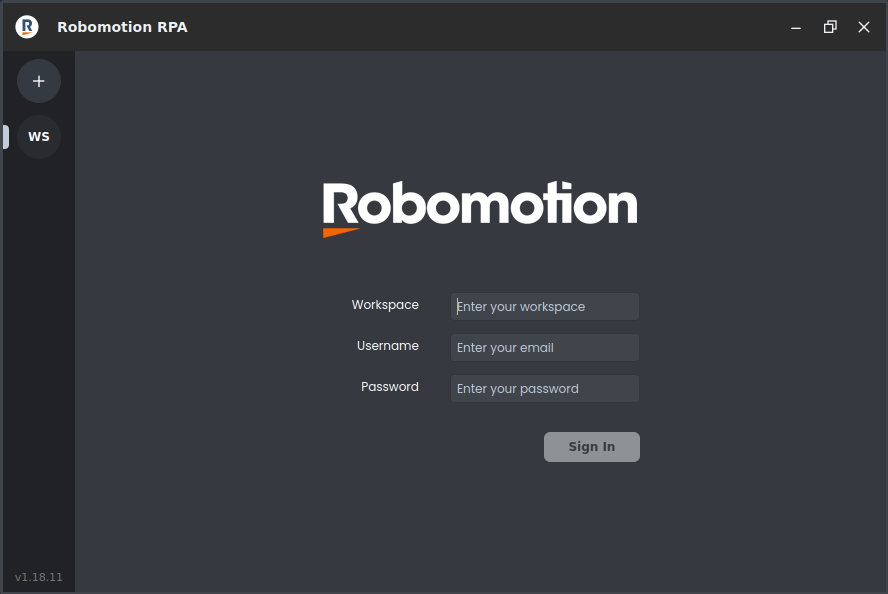 Fill out your credentials.
Workspace: This is your workspace address. If you are using our hosted version at robomotion.io this will be the subdomain you had chosen with the following .robomotion.io domain. ( ex: sparrow.robomotion.io )
Username: The email address you have used while creating your workspace.
Password: The password you chose while creating your workspace.
info
Workspace credential should be like your_workspace.robomotion.io and NOT only your_workspace.
Click the "Sign In" button
Select the robot you want to connect from your machine and press the Connect button.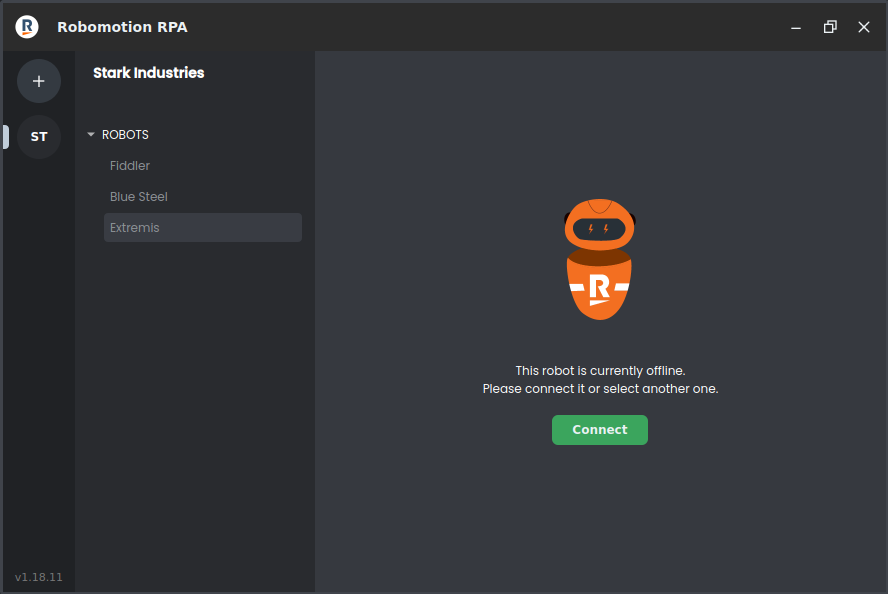 Your robot will connect and be ready to run flows.